Product Lines
With over 750,000 controllers sold, Galil is the leading manufacturer of motion controllers. Since our introduction of the first microprocessor-based motion controller in 1983, Galil has remained the industry's leading innovator. By offering our customers the most powerful, cost-effective and easy-to-use motion controllers available today, our commitment is to be your primary source for any motion control application. Galil's unparalleled array of motion controllers is backed by superior technical support and can accommodate the most demanding applications-with absolute precision.

ALIO Industries began in 2001 with an idea to create "a better way" to meet the nano and micron precision robotic needs of the 21st century.  ALIO, (which is Latin for "A better way.") is an innovator in nano technology motion systems.  This initial idea has grown into an ever-expanding product line that includes Hybrid Hexapod robotic systems, air bearing systems and mechanical bearing linear and rotary nano-precision systems for atmospheric, clean room and ultra high vacuum chambers.

  New Way Air Bearings is the market leader in the design and manufacture of porous media air bearings. It is our goal to be the Global Market Leader in the design and manufacture of modular air bearings, and to be the Recognized Provider of integrated porous media air bearing solutions for OEM applications.

  Bilz has specialized in machine mounting technology with a focus on vibration isolation and is one of the world's leading anti-vibration specialist supplying to machine and equipment manufacturers as well as the automobile industry and its suppliers. Vibration isolation is always an issue when it comes to precision, but also to the protection of people, machines, and the environment from unwanted vibrations.  More than 45 years of experience in the field of vibration technology enables Bilz to offer a very wide range of products. These products include: simple isolation pads to rubber and membrane air springs to mechanical and electro-pneumatic level control systems to active vibration cancellation systems.  Effective and cost efficient solutions for nearly every problem caused by vibration.

Airex has been at the leading edge of precision wound components on military and high performance commercial applications since 1950. Patented technology and robotic methodology have evolved to provide "best in class" components, complementing the market demand for the highest levels of performance. Our many Patents embody our unique windings, application of technologies, and thermal performance of our products.  Linear motors, rotary motors, voice coils and magnetic bearings are among the core products at Airex.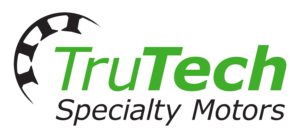 TruTech is a USA manufacturer of DC Brushless Servo Motor Solutions. Our goal is to work with you to learn your objectives so we can deliver precisely what you need; whether it's one component or a complete system. Our dedicated TruTech team will meet your objectives by focusing on your needs to provide a customized solution; including prototypes through to high volume production orders.
While our manufacturing strength is the motor, we partner with other companies to select, integrate, test and deliver complete solutions including feedback, gearbox, actuator, drive and brake options. In addition, we can manufacture customized part-sets that integrate with your components. Let us provide what you want, when you want it – TruTech Specialty Motors.